MAXWAY
An advanced platform for Next-Gen IoT Solutions for the Iridium Satellite Network
Introducting MaxWay
MaxWay is hosted on Microsoft's trusted, redundant, and secure MS Azure service to provide reliable, consistent, and secure service for clients. MaxWay provides user defined access to Iridium Short Burst Data for Provisioning, Data Management, and Billing. MaxWay is a MS Azure Cloud platform, available as a secure Website GUI, or as an Application Programming Interface Web Service. Contact your Maxtena account manager for more information if interested in our API. MaxWay is our custom, in-house designed and built airtime platform, designed, written, updated, and modified by Maxtena's own in-house Software Engineering Team.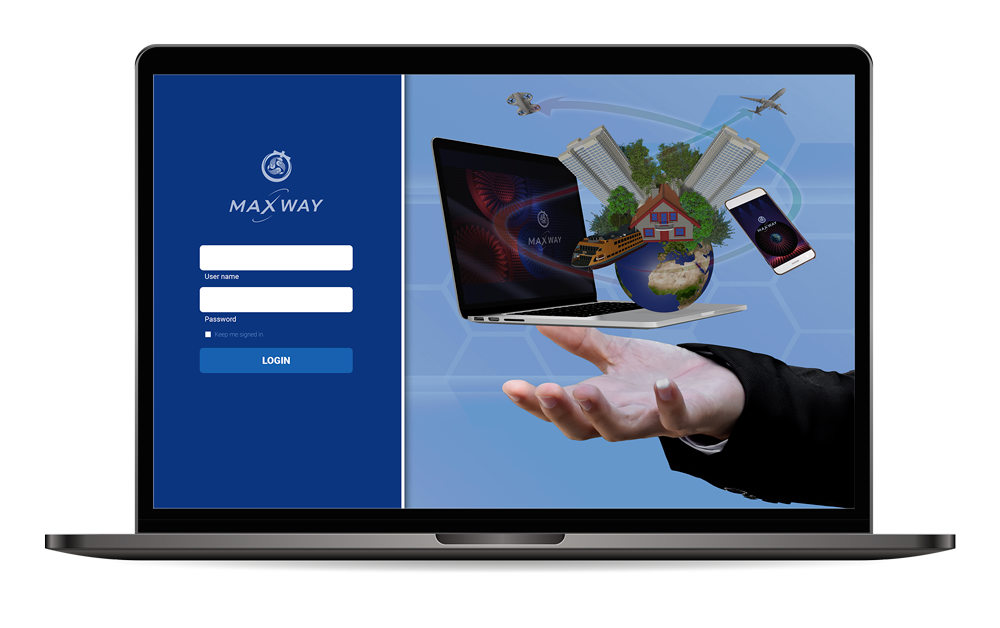 Our experts are available to answer your questions
Features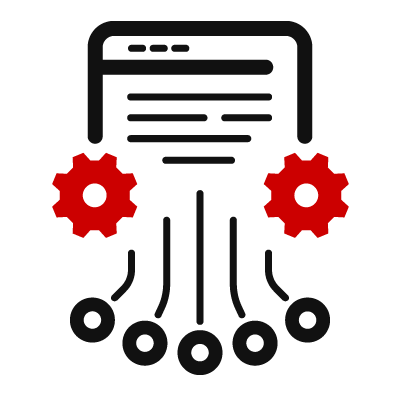 Custom in house designed platform
MaxWay is our custom, in-house designed and built airtime platform on the MS Azure Cloud, providing user defined access to Iridium Short Burst Data, Provisioning, Data Hosting & Management, and Billing. You can Activate, Suspend and Deactivate SBD devices, and unlike traditional Iridium airtime platforms, restricting you to five data delivery destinations, MaxWay allows limitless, user defined, data delivery destinations (End Points) using five different formats: email, SMS, Direct IP, WebSocket and HTTPPOST.
See More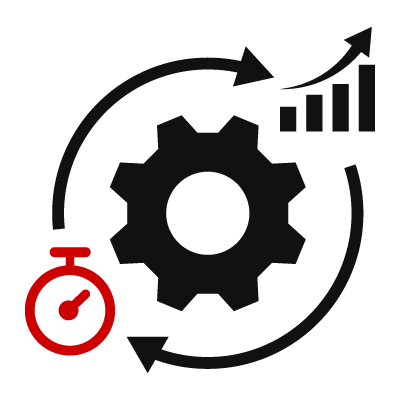 Advanced efficiency
MaxWay provides both a user interface (GUI) and API access for advanced efficiency, allowing you to automate various features such as production acceptance testing, customer provisioning, End Points, etc.
See More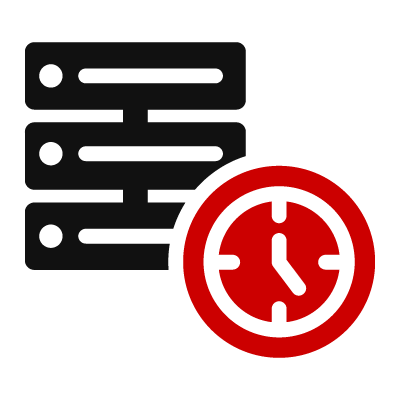 Custom Reports anytime & anywhere
All messages sent/received are stored and accessible anytime in your MaxWay account. MaxWay also records the Iridium Doppler position location and time of each transmission and plots that on a map with a single click. Transmission session status is also displayed for enhanced technical support. Multiple filters allow you to filter by IMEI, Status (Delivered, Pending, Not Delivered), Date, etc. Convenient summaries of usage and billing provided monthly with complete details of every single transaction stored and available on MaxWay.
See More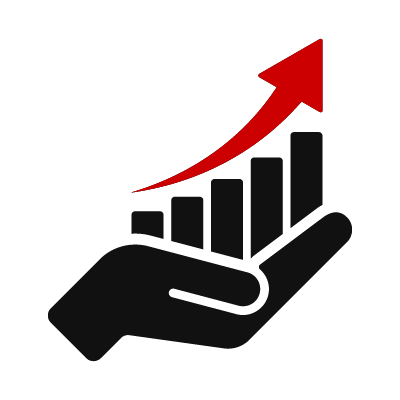 Multiple User Profiles
Unlimited Administrator defined user permissions and rolls, allowing you to add as many of your team to access MaxWay as you need, but also control what they can access for security and for simplicity for your staff.
See More
Using MaxWay, Maxtena clients will be able to:
Provision Iridium SBD Devices
Activate, Suspend, Unsuspend, and Deactivate Iridium SBD devices
Set data destinations for your SBD Devices (see "EndPoints" below)
Monitor SBD Data Usage
Have your SBD devices arranged into convenient groups (see "Contracts" below)
Review Network status messages and engineering diagnostics
View, Download, and verify Invoices and your on-going costs
View detailed reports of every transaction on your invoice, including the cost of each individual SBD transmission
View all charges of a given type (I.E. Activation, MailBox Check, etc.) on the invoice
View detailed reports on individual IMEIs, showing all charges on that device between any two dates, from the first day of activation through to the current date if desired
And you can download all of the above in CSV, XLSX, XML, or PDF format
Create Multiple User Profiles
MaxWay allows you to control the level of access to your account, allowing an administrator to provide additional logins, providing access from full Admin access to restricting a user to only those functions they will
Advanced Monitoring Systems
An advanced Driven data Management platform for the iOT solutions
As the influence of IoT on multiple platforms and devices continues to grow, the need to reach ever more remote locations and get data back from people, places, and devices continues to grow. With the reach of the Iridium Network, the speed and reliability of Short Burst Data, and the flexibility and convenience of MaxWay, you can connect with devices from any location in the world. Using either our easy and comprehensive GUI or directly interfacing your systems with our customizable API, MaxWay allows you full control of your Iridium airtime, allowing you to provision, activate, test, and deploy your IoT solution across the street or across the globe. Continually updated, full integrated with the Iridium network, and with customization in mind, MaxWay can provide IoT connectivity for now and into the future as new uses and technologies emerge.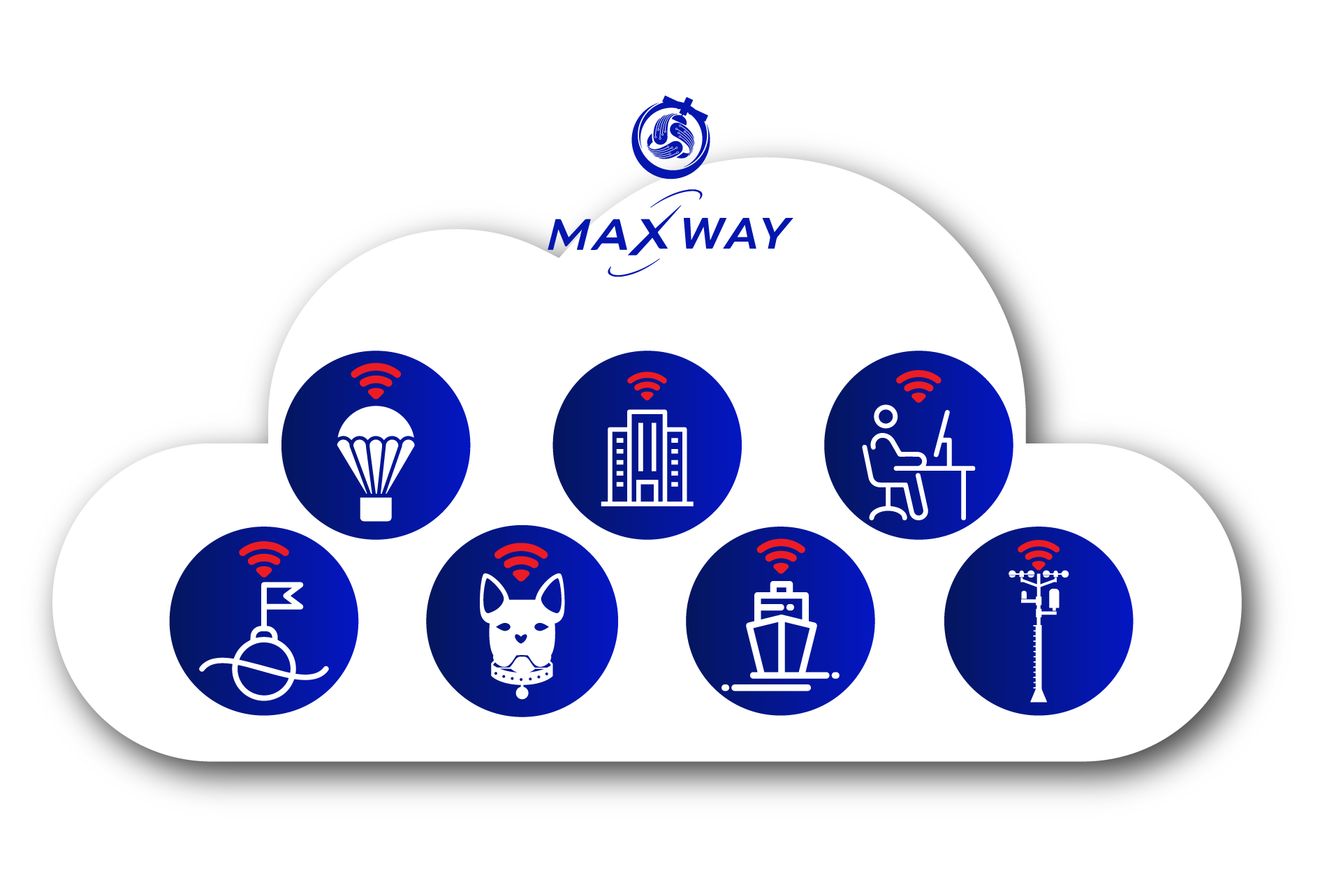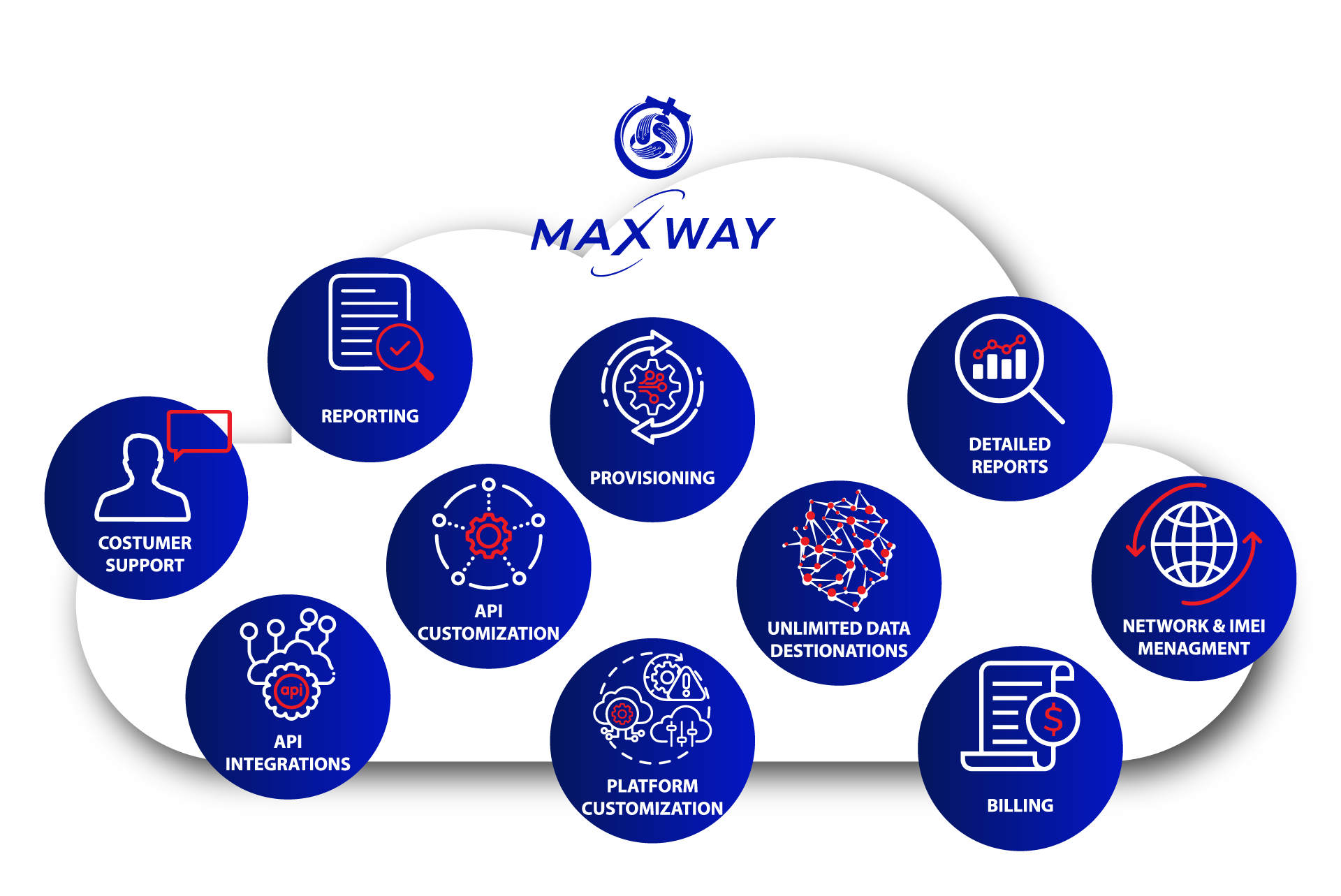 Offering next-gen technology for your iOT solutions
MaxWay offers best-in-class technologies for air, land, and sea solution anywhere in the earth.
Iridium IoT systems can be a complex conglomerate of devices from literally dozens of manufacturers, each with its own data delivery requirements and destinations, and with different requirements in SBD setup. With its unique way of handling data destinations, and our experience and willingness to work with your hardware providers, MaxWay can connect disparate devices together across the Internet of Things, interconnecting your IoT platforms from around the world and delivering your data seamlessly in a wide variety of formats to any location, 24/7.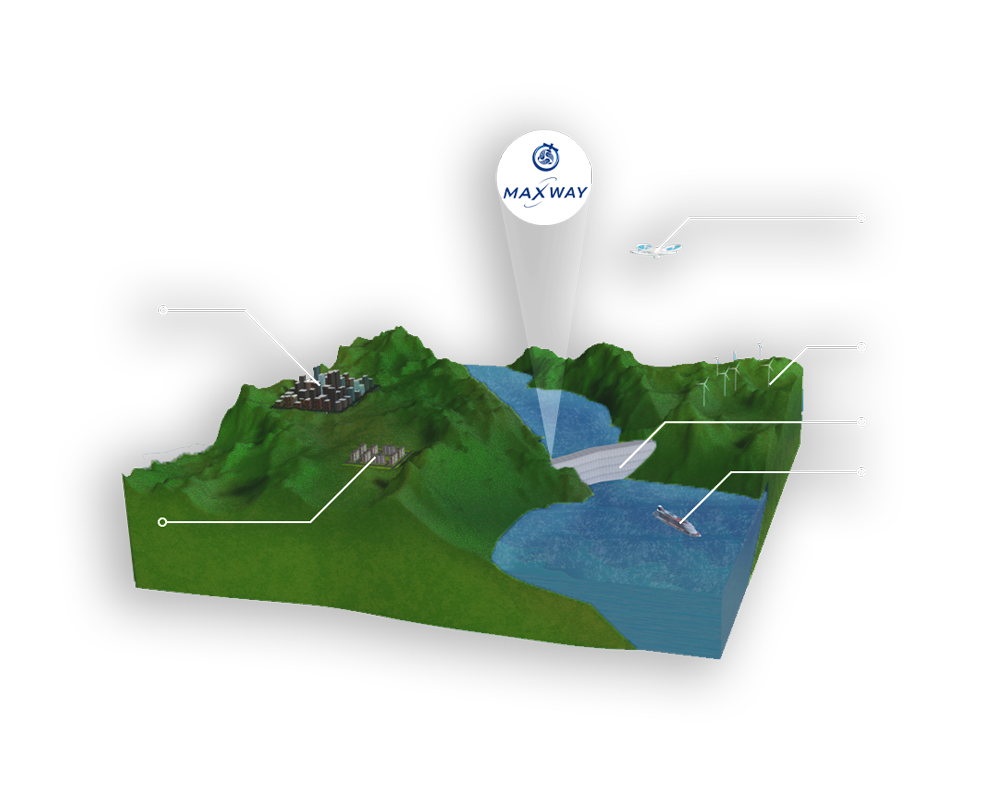 The MaxWay Foundation
Maxway was designed from the beginning to be hardware-agnostic. The Maxtena team is willing to work with any manufacturer or team to connect to your hardware in the field, retrieve your data from your SBD devices, and get it back to your team. MaxWay is the bridge between you and your hardware… anywhere in the world.
Iridium Connected®
As a certified Iridium Connected® solution, MaxWay provides seamless connectivity for end-to-end user for customizable reports, and real time dashboard.
MaxWay allows you to maintain contact to your remote assets using Iridium's tried and true Short Burst Data (SBD) satellite network IoT connections. Your payload and network information are added to your MaxWay account for all transmissions to and from your devices in the field in real time. Along with our extensive set of filterable and exportable reports, you perform detailed analysis of your connections, time to delivery, costs, and successful deliveries, making MaxWay a tool not only for your airtime administrator, but for your technical and financial teams as well.